Minister for Education, Matthew Opoku Prempeh has inaugurated the newly constituted governing council of the University of Energy and Natural Resources (UENR).
The inauguration was done at the office of the Minister in Accra today March 25 2020.
In a short address during the inauguration, the Minister thanked the Council which is chaired by Prof.George Kankam and urged them to offer strategic direction to drive research at the university.
''Research never ends, because it is through research that we strive to find answers to the issues that continually confront us... I charge you to put your varying skills and expertise together to drive cutting-edge and innovative research at UENR, both at faculty and student level, and I am confident you will live up to the task" , Dr Prempeh stated
The Education Minister also urged the council to be fair to all in its dealings in matters relating to appointments, promotions, award of contracts and others, with competence as its ultimate watchword.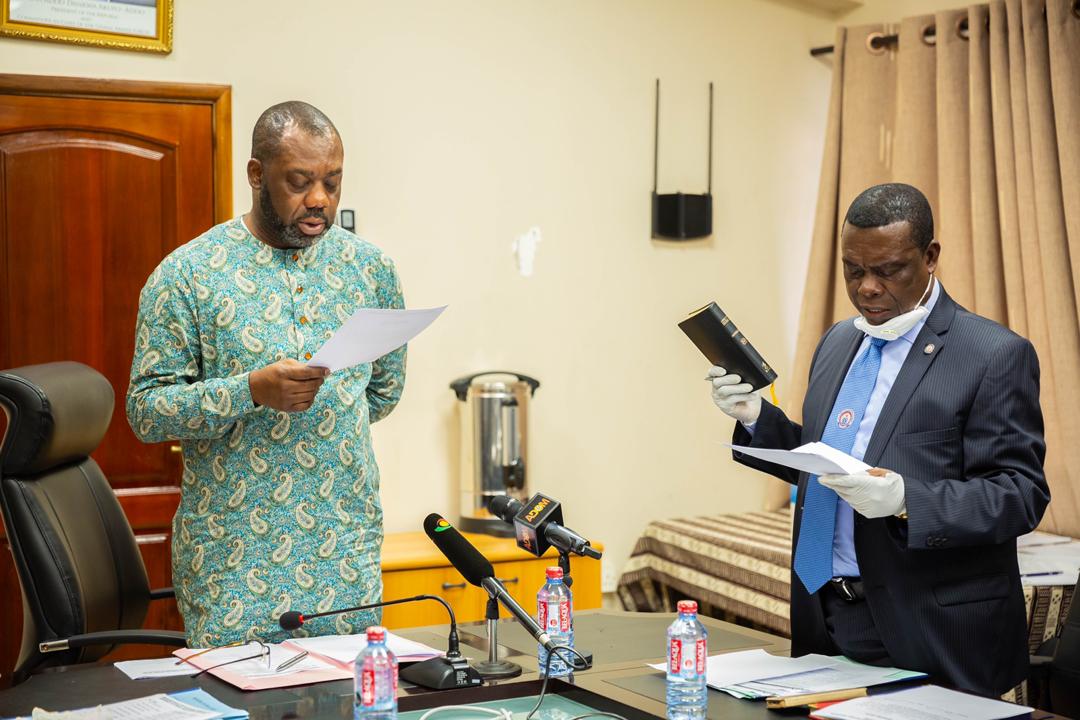 Dr Matthew Opoku Prempeh
Prof. Kankam expressed his council's appreciation of the honour due them and gave the assurance to the Minister that the council will do their best to ensure the proper and smooth governance of the university.
READ ALSO:Â University of Energy to be renamed after Dr Busia