Ghana is a beautiful and exciting country with its home of wonderful mix of animal species, beaches, mountains, landscapes, and an incredible coastline. 
Many prefer to call it the gateway to Africa with emphasis on the various attractions sights in Ghana.
It is also famous for its mineral wealth most notable of them are gold, bauxite, manganese, diamonds among many others and also for its fondness for sport – especially football.
READ ALSO: 7 luxurious beach resorts in Ghana for a perfect vacation
A visit to some of these sites could be tricky but enjoyable too. To avoid getting lost in the maze of attraction sites in Ghana, one needs to know where exactly they are going.
PrimeNewsGhana chanced on an African American woman who came to enjoy the rich culture and beautiful tourist site in Ghana over the last holiday and took us through her best tourist site everyone should definitely visit.
Check out the tourist sites in Ghana you should definitely visit:
Nzulezu
We start off our tour with at Nzulezu, translated to English means 'surface of water.' It has been taunted as one of the great wonders of nature in Ghana. Imagine a village that has been built on top of a lake. If that isn't mind-blowing, picture a community has been living there for centuries. The Nzulezu village sits on stilts placed above a lagoon. It is the perfect blend of when nature comes into harmony with man. To give us the breath-taking scenery making it one of the beautiful places in Ghana.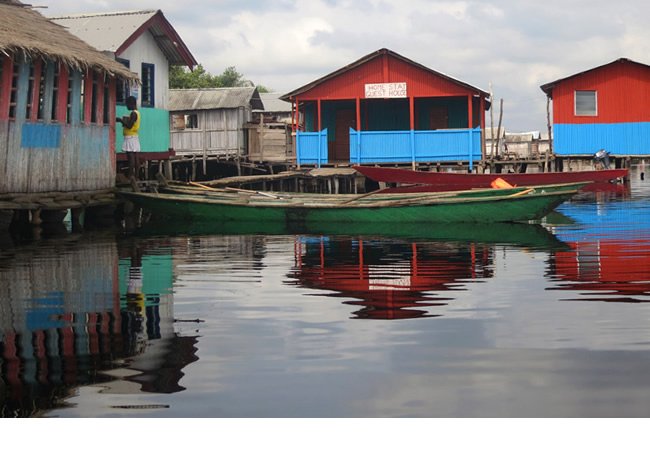 Kwame Nkrumah Mausoleum
Kwame Nkrumah is a very popular man around the world. Many have read about him and wish to know more and so when they arrive in the country, one of the main places they love to visit is the Kwame Nkrumah Mausoleum where everything about the man is on display.
Lake Bosomtwi
Being the only natural lake in the Ashanti region, most tourists love to visit. You even have a lot of foreigners buying lands on the mountainous side of the lake and building and residing there. Almost every day, it is busy with visitors and also because there is no sea in the Ashanti region, it has become one of the only source of water entertainment in the region.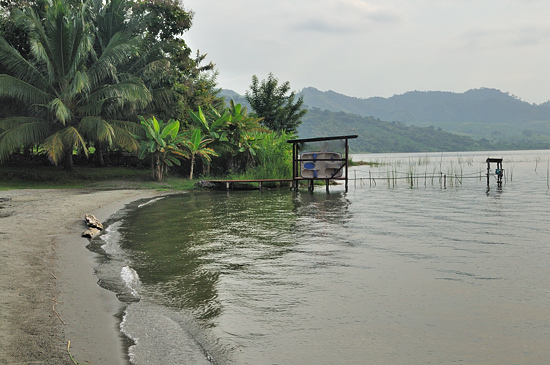 Center For National Culture (Arts Center)
This is one of the cultural centers in Ghana that really attracts a lot of visitors because it is one of the places where people showcase a lot of arts from around the country. Its location makes it easily accessible to all tourists and it's close to some notable tourist sites.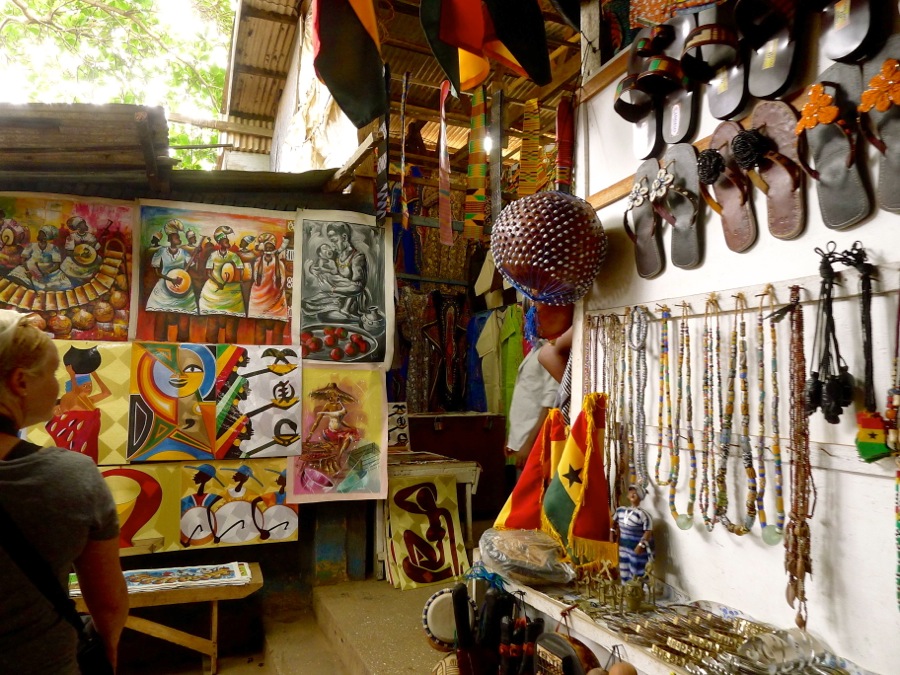 Boti Falls
Boti Falls, situated in a village called Boti in the Manya Krobo district comes with an umbrella rock and a three-headed palm tree which attracts a lot of visitors making it one of the most visited sites in Ghana.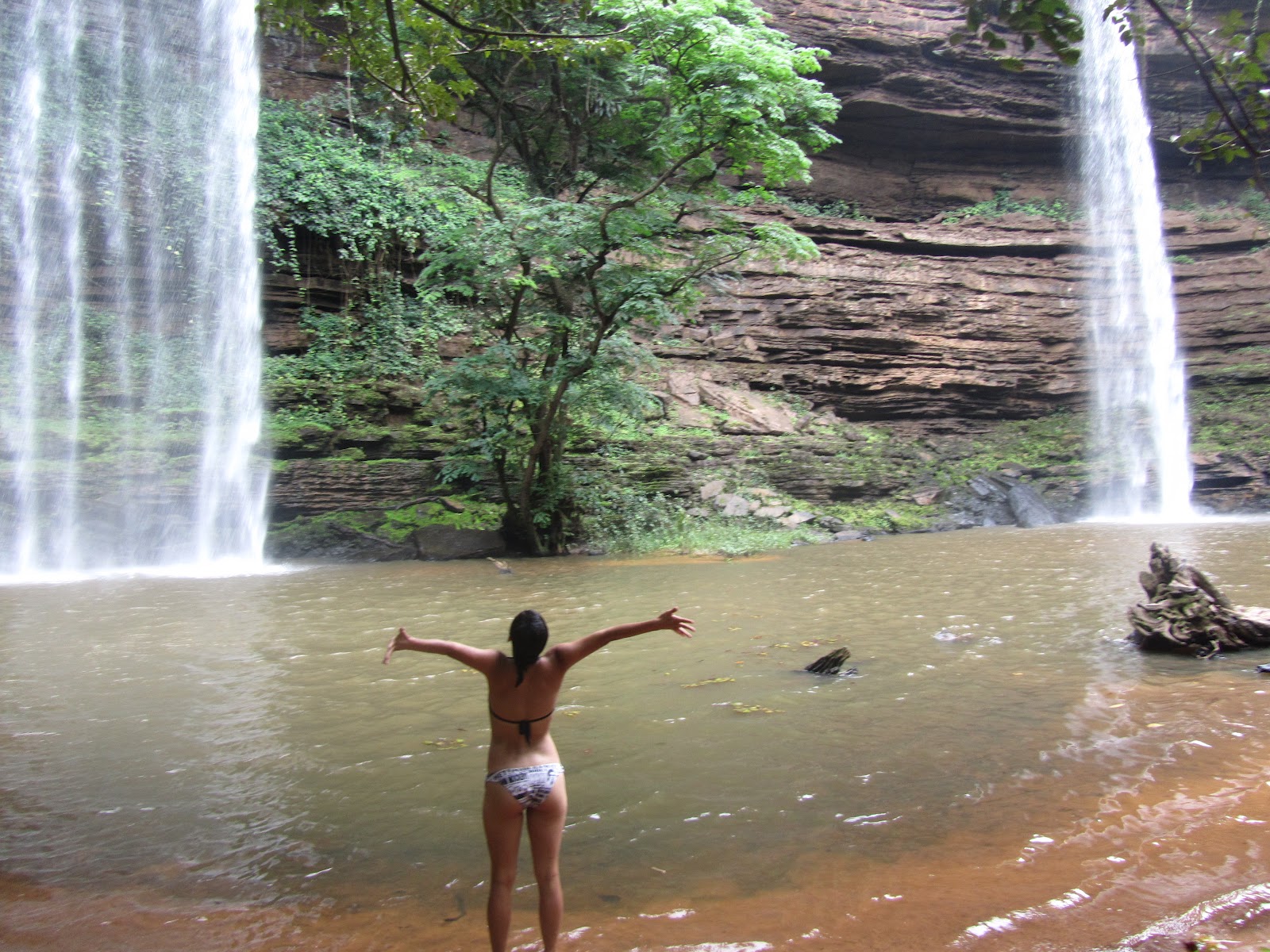 Aburi Botanical Gardens
As one of the oldest gardens in Ghana, the Aburi Botanical Gardens has become one of the most visited attractions in the country making it one of the top tourist attractions in the country. It is a haven for agriculturalist and horticulturalists who love to study plants.
Kumasi
The garden city! Often touted as the richest city in Ghana because of its rich history and tradition as well as the production of minerals such as gold from neighboring towns. Kumasi is home to the Manhyia Palace which is the seat of the Ashanti Kingdom. The distinguished Asantehene's palace is right here. There are also many attractions and tourist sites to visit. It is close to the Lake Bosomtwe. Kumasi has a shopping mall which makes it easy to get all the needed items. The mall also provides recreational activities which never makes Kumasi a boring place to be.

Shai Hills Resource Reserve
Shai Hills Resource Reserve is the closest spot to Accra, feel nature and wildlife, do some activities like rock climbing and hiking. It is a perfect day trip from Accra and Tema. The Shai Hills Resource Reserve covers a total area of 51sq km and is made up of savannah plains surrounding a range of southern outlier inselbergs that reach an altitude of 290 meters.