Apart from the fact that it is easier and less time-consuming to tie, headwraps are the best options you can resort to when your hair is in a great mess and you have less time to fix it.
 All you need to do is to get a colourful and longer scarf or Fabric and you are all done for that look classy and dashing look you want. Whatmore, turbans compliment almost every attire and to almost every occasion, get creative with these head wraps tips and say bye to all your bad hair days!
Look1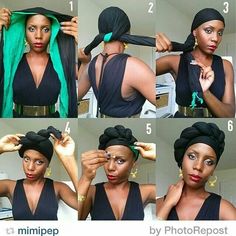 If you need extra warmth during chilly periods, this I certainly the best option you have been looking for.
Look2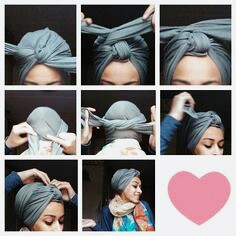 Not only is this look stylish and adorable, it is simply a head-turner
Look 3

The cutest way to add richness to your daily beauty practices.
Look 4

Fun, attractive and Exclusive!
Look 5

Don't lose this opportunity to get funky.
Look 6

This is certainly your style! Ready your scarf. There you have it! It's simpler than you anticipated, isn't it? Well, try these amazing styles in your favourite colour. You certainly don't want to waste any time. Do you?
Read Also: Daily beauty rituals you should never skip