For the past four years, one amazing lady by the name TrendyRail has been doing magic in creating the visual style and appearance of the most decorated rapper in Africa, Sarkodie, and some other international acts and has made a business out of it. 
Nana Odum, better known as TrendyRail is Ghanaian born who grew up in the UK. She is a full-time stylist whose passion got flared up by happenstance during her five years' work experience as a Visual Merchandiser. Her love for styling has now led to building a business out of her passion.
TrendyRail started in the year 2014 but established brand positioning in 2015. To oust the fear of being an ordinary stylist, TrendyRail goes out of her way to make her style have a perfect blend of antiquity while the essential 21st ubiquitous looks are not downplayed.
"I got a call to style Sarkodie by a director I had previously worked with. Since I wasn't really a fan of his music, I was a little on the edge. It was more like emotions v's Money." She said with a smile.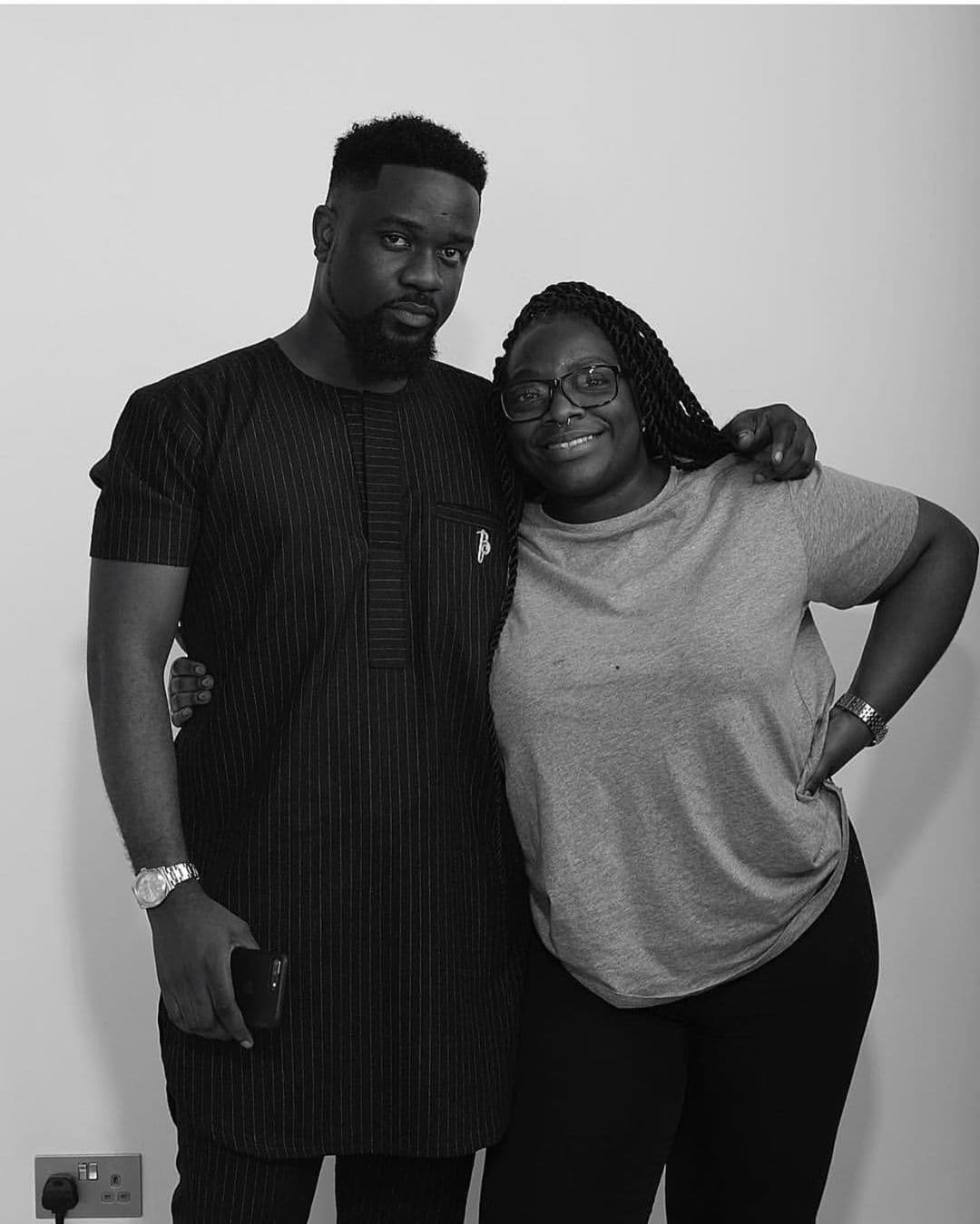 "I obviously choose money! But imagine being on set and you are there to style somebody you don't like? It was soo funny because he noticed it too. To cut a long story short, he was soo fun to be around and my opinion completely changed.
Read Also: 7 times Sarkodie looked perfect as a groom
"He then became my client after I styled him for "Tonga – Joey B Ft Sarkodie." Sark is more or less my Big brother now."  TrendyReail shared her first working experience with Sarkodie.
The daring stylist who has over the years worked with the likes of Sarkodie, Stonebwoy, Wande Coal, Koredo Bello, Kuami Eugene, Kidi and MzVee has changed the face of artistic looks and artiste appearance. She is poised on expanding her territories, but faced with some impervious; understanding the need for a stylist by arts, funds as well as the will to stand out.
Responding to why she has not worked with more Ghanaian celebrities, she said. "This answer might rub some people the wrong way, but I must be honest! It will be a dream come true to have a few clients in Ghana but I've come to realize that Ghanaians love luxury, but the majority of them doesn't want to pay for that luxury. Some are under the impression that "Tagging you" will bring you numbers on social media, but I'm sorry, these numbers on social media do not bring money to my table."
She continued saying, "I've had meetings with a few, but I feel like they just don't get the essence of it. Branding is the foundation of every creative, so if you don't take it seriously you will definitely become mediocre. I prefer one client who understands and knows the worth of their brand. This type of client is worth my time and I will be more than happy to invest my creativity."
Read Also: Epic moments at Sarkodie's #Rapperholic18
TrendyRail is open to working with other artists on the continent if approached with a good deal. Be on the lookout for her new creations which will soon be released. Check out some of her works below.
Follow @TrendyRail on Instagram and Twitter for more idea to help you styled for the next event:
https://www.instagram.com/p/Br4tPB3AB9C/?utm_source=ig_web_copy_link
https://www.instagram.com/p/Bilm-GIBMXv/?utm_source=ig_web_copy_link
https://www.instagram.com/p/Boqhf_4AnFY/?utm_source=ig_web_copy_link
https://www.instagram.com/p/BjwNiWXBbo5/?utm_source=ig_web_copy_link
https://www.instagram.com/p/Bf0C9TqH_pd/?utm_source=ig_web_copy_link
https://www.instagram.com/p/BhmNlO-BIpy/?utm_source=ig_web_copy_link
https://www.instagram.com/p/BhmDUXwBoPp/?utm_source=ig_web_copy_link
 Credit: georgebritton