We are already halfway there through the season 2018/19 as Europe feasts on yet another exhilarating campaign. Here are the top 10 European club power ranking in December 2018
.
There have been surprising highs and lows in each of the top 5 leagues in the continent.
Manchester City has continued to dominate in England with their swashbuckling brand of football with Liverpool following closely at their heels.
Bayern's stranglehold in the Bundesliga has loosened with rivals Borussia Dortmund currently in the driving seat for the league title.
PSG continue to dominate in France as usual, while Juventus are also safe at the top of Serie A.
The LaLiga is perhaps the most exciting league to watch at the moment, with Barcelona having a couple of teams tailing them closely as they sit in the first place.
Based on various factors such as wins, goal difference and the finesse in attack and defence, here are the European Club Power Rankings for the month of December.
#10 Real Madrid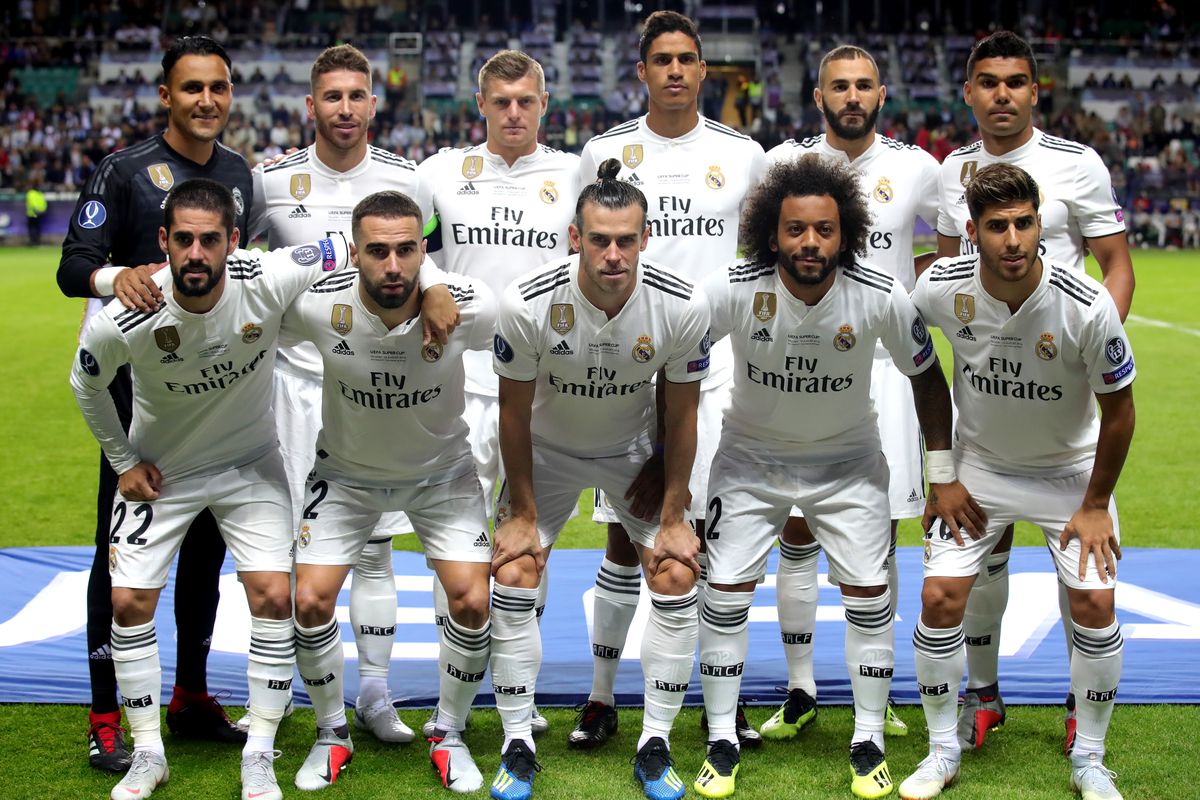 Following a torrid time under Julen Lopetegui, Real Madrid are returning on the right track with Santiago Solari in the lead. Los Blancos won 2-0 against Valencia at the start of the month, taking their tally to 23 points from 14 games.
Real Madrid have scored 22 goals in the league so far, having conceded 19 goals. Their defensive frailties have seen them amass a poor goal difference(+3) in comparison to all the teams on this list.
Solari's men have won three of their last four league games, showing the consistency they have been lacking since the start of the campaign. The remainder of the month seems far from a challenge for them, as they gear up to face Huesca and Rayo Vallecano.

#9 Inter Milan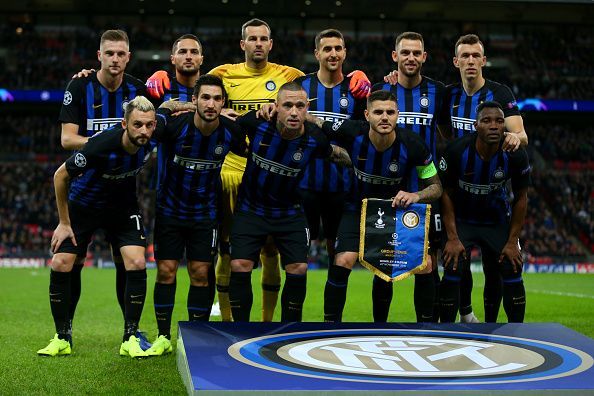 Inter Milan started the season well, but they seem to have lost a bit of their charm as the campaign has progressed. Out of their last four games in the Serie A, the Nerrazurri have won only twice, having drawn and lost the remaining two fixtures.
Inter currently stand 3rd with 29 points from 14 games. They have the second lowest tally of goals scored (27) in the list. Having conceded 12 goals in the process, they boast a goal difference of +15.
Next up for Luciano Spalletti's men are league leaders Juventus, Udinese, Chievo, Napoli and Empoli.
Emerging unscathed through December presents a tough challenge for Inter, as they face both the teams ahead of them in the league table.
#8 Napoli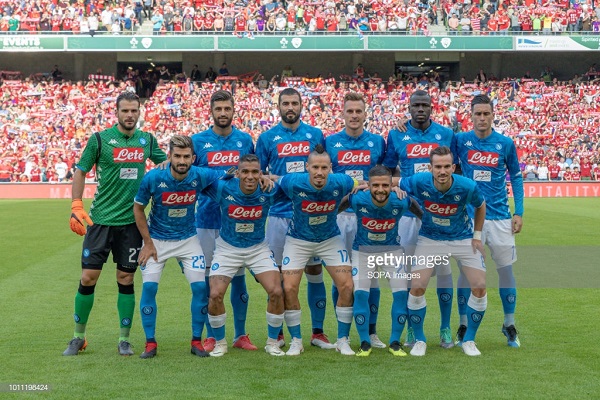 Napoli have replicated their fine form from the last season but they need to put in more efforts if they aim to catch league leaders Juventus. The Partenopei are trailing the Old Lady by a massive tally of eight points, sitting in the second place with 32 points from 14 games.
Carlo Ancelotti's men have scored 28 goals and conceded 14 so far, with a goal difference of +14 under their belt.
They only second behind Barcelona and Real Madrid in terms of most goals conceded - a fact that showcases why improvement at the back is utmost important in their bid to win the title.
Napoli have amassed three wins and a draw in their last four games and deserve worthy appreciation for their performances.
They will face Frosinone, Cagliari, Inter, SPAL 2013, Bologna and Sassuolo in December. Keeping a 100% record won't be much of a hurdle for them, with Inter being the only significant threat to their consistent run of form.
#7 Chelsea
With the appointment of Maurizio Sarri and a solid start to the Premier League season, Chelsea showed everyone that they meant serious business. However, halfway through the campaign, the Blues's spirits seem to have dampened.
Chelsea are currently fifth in the table with 31 points from 15 games. Even with Alvaro Morata and Olivier Giroud not scoring consistently, Sarri's men have netted a fine tally of 31 goals and conceded 13, leading to a goal difference of +18.
Chelsea have lost vital points against Wolverhampton following a win against Fulham. Their latest performances have massively dented their chances of clinching the title as they trail 10 points behind league leaders Manchester City.
The Blues will face Manchester City, Leicester, Brighton, Watford and Crystal Palace in the remainder of the month.
The Blues are in no position to lose any more points, as that would mean crashing out of the top 4 and fighting for a Champions League spot.
#6 Barcelona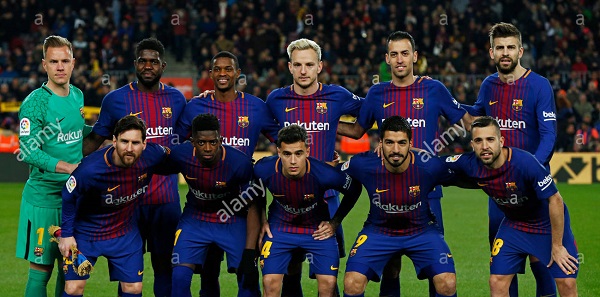 Barcelona are currently leading the LaLiga table, as was expected of them in the light of Real Madrid's fall down the spiral. The Catalans have managed to stay ahead of everyone with 28 points from 14 games.
Lionel Messi and co have scored 37 goals and conceded 19, leading to a goal difference of +18. Their massive inlet of goals given their weak defence is the reason why they have missed out on a higher ranking.
Since November, they have won three, drawn one and lost one game in the league. Overall, they have drawn 4 and lost 2 games, showing a lack of consistency that has resulted in other teams being just a whisker away from toppling them.
Barca will play Espanyol, Celta Vigo and Levante in December following a 2-0 victory over Villareal at the start of the month. Barring Espanyol, we can surely expect the Catalans to bag maximum points in the remaining two games.
#5 Borussia Dortmund
Borussia Dortmund have made the most out of Bayern Munich's fall from grace. They are currently leading the Bundesliga with 33 points from 13 games, eight ahead of Borussia Moenchengladbach.
Dortmund have netted 37 goals and conceded 13, resulting in a goal difference of 24. The club has been victorious in their last four games as they aim to continue their advent towards the league title.
Schalke 04, Werder Bremen, Fortuna Duesseldorf and Borussia Moenchengladbach are the teams Lucien Favre's men will come up against in the remainder of December, following a 2-0 victory over Freiburg at the start of the month.
#4 Liverpool


Liverpool have shown commendable improvement in their league performances this season. The Merseysiders are closely tailing league leaders Manchester City with a deficit of two points between them. They are currently placed second in the table with 39 points from 15 games.
Jurgen Klopp's men have shown the kind of consistency any team needs to have in order to provide stiff competition to Pep Guardiola's giants.
They have won their last four league games, showcasing their praiseworthy attacking finesse and maintaining a resilient defence at the back.
Liverpool have scored 30 goals, but it is their defence that deserves a special mention. They currently boast the best defence in entire Europe, having conceded only six times. They boast a goal difference of +24.
Liverpool will face Bournemouth, Manchester United, Wolverhampton, Newcastle and Arsenal in the remainder of the month.
Emerging unscathed through this run of tricky fixtures will be crucial for the Merseysiders to keep their title hopes alive.
#3 Paris Saint Germain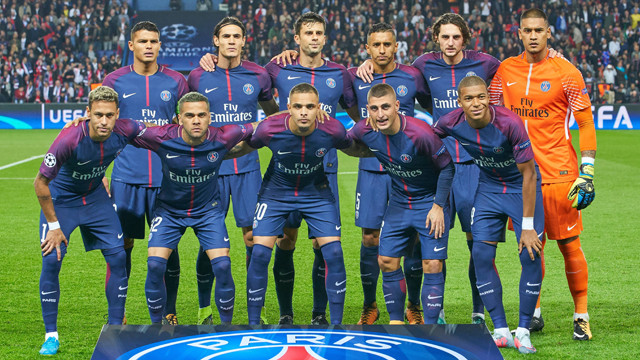 Paris Saint Germain have continued running riot in the Ligue 1 as they usually do. They currently sit atop the league table with 44 points from 16 games. It won't be wrong to say they have already won the title, as they lead second-placed LOSC Lille by 14 points.
PSG have scored the highest number of goals in the league (49), better than any other team in Europe. They have let in 10 goals, leading to a goal difference +39, which is again the best in Europe.
However, Les Parisiens' position in the Power Rankings can be justified over the fact that they play in a league which hardly offers them any equal competition for the title.
PSG will face Dijon and Nantes in the remaining days - a run of fixtures that will barely affect their claim to the league title.
#2 Juventus
Juventus have been unrivalled in the Serie A since 2011, having won an astonishing seven league titles in a row.
Their frightening dominance in the Italian top flight has reached a new level with the arrival of Cristiano Ronaldo, as they sit on top of the table with 40 points from 14 games - eight ahead of second-placed Napoli.
Juventus have netted 31 goals and conceded eight, leading to a +23 goal difference. They also boast the third meanest defence in entire Europe.
Juventus have won all of their last five games; they have drawn just once in all the 14 games they have played in the league this season.
They will come up against Inter Milan, Torino, Roma, Atlanta and Sampdoria in December.
Barring Inter and Roma, there is hardly any cause for the Old Lady to worry about, as they continue marching towards their eight successive Serie A title.
Read also:
 CAF Club Ranking: Top 10 African Football clubs for November
#1 Manchester City
Pep Guardiola's men have replicated their swashbuckling brand of football this season and look downright unstoppable at the moments.
The Citizens are sitting atop Europe's toughest league with 41 points from 15 games. They are yet to lose a game in the English top-flight and look set to try and match Arsenal's Invincibles record set back in 2004.
Manchester City have scored the second-highest tally of goals (45) and are the second meanest defence in the continent, having conceded only seven goals. They boast an impressive goal difference of +35, again the second best amongst all the European heavyweights.
Guardiola's giants have won all of their last five games and are providing a substantial challenge for the league title.
They will face Chelsea, Everton, Crystal Palace, Leicester and Southampton in the remainder of the month. Those fixtures, barring the away game against Chelsea, will hardly impediment them in their run for a successive Premier League title.
Latest Sports News in Ghana