The Ghana Premier League (GPL) has been re-named to Zylofon Cash Premier League (ZCPL) after the Ghana Football Association (GFA) struck a sponsorship deal with Zylofon Media.
Zylofon Cash has therefore become the official and headline sponsor for the Ghana Premier League after the league went three years without a title sponsor.
In a short ceremony held at the Movenpick Hotel on Thursday, May 17, 2018, the business guru and the Chief Executive Officer for Zylofon Media, Nana Appiah Mensah,announced that, his entity will be sponsoring the league for the next five-years.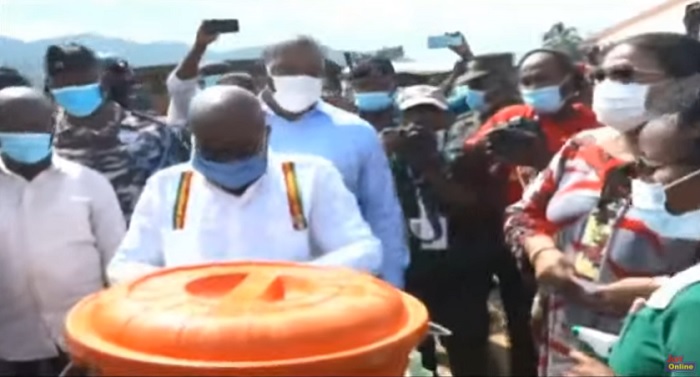 The deal involves a $10 million cash injection over five-years by Zylofon in exchange for the naming rights of the league which will be re-christened the 'Zylofon Cash Premier League'.
The 16 Ghana Premier League clubs are expected to receive $2 million annually over the period.

Nana Appiah Mensah owns a host of companies including Menzgold Ghana Co. Limited, Brew Marketing Consult Co. Limited, Menzgold Espana S.L In Spain and Zylofon Media Company Limited.

Background of Zylofon Cash
If you aspire to be a model, musician, actress, fashion designer, comedian, poet or any act you think you are good at, all you need to do is to record a video of yourself in any form demonstrating your act, you might be called to participate in any of our projects and if there is the need to engage the services of individuals that impress our review team, they will be recommended for possible engagement on contractual basis.

These uploaded contents, as well as existing materials in the form of music videos, comedy, movies, music, TV shows, and etc., can also be uploaded and monetised.
The next step is, you visit zylofonmedia.com and click of Zylofon Dream. The Zylofon Dream categories will display various art departments; Music, Movies, acting, musician, television/radio personality, poetry, visual arts, models and comedy.
Read also:Razak Brimah shares a photo with Lionel Messi after Sundowns-Barcelona friendly
The next thing to do is to create a Zylofon Dream account and create a secure password. From here, you can now purchase a "scratch card" which will grant you access to upload the content. The cards are on sale at GHS300.
They are on sale at any of the Zylofon Media Headquarters in Accra. There are also Zylofon Media shops in every region and city where the cards are on sale.

The scratch card grants you three (3) chances to upload any content of your choice among the categories. Contents that are uploaded will be reviewed by our review team and pushed to Zylofon Cash if it meets their expectation but pornographic materials are prohibited. 
Zylofon Cash will earn you a decent amount of money per usage (0.02 Ghana Cedis) on your uploaded content till time memorial.