The Minister for Youth and Sports Isaac Kwame Asiamah has charged the National Sports Authority to develop specific guidelines for individual non-contact sporting disciplines together with the various sporting federations.
The President Akufo-Addo on Sunday, May 31, 2020, announced the easing of some of the restrictions imposed on the country as part of measures to stop the spread of the coronavirus.
The NSA on Monday revealed the lists of non-contact sports that have been given the green light to resume activities.
The list follows that of Akufo-Addo's directives that individual, non-contact sports can go ahead and train.
READ ALSO: Sara Asafu-Adjaye bemoans unfair exclusion of swimming in NSA's non-contact sports list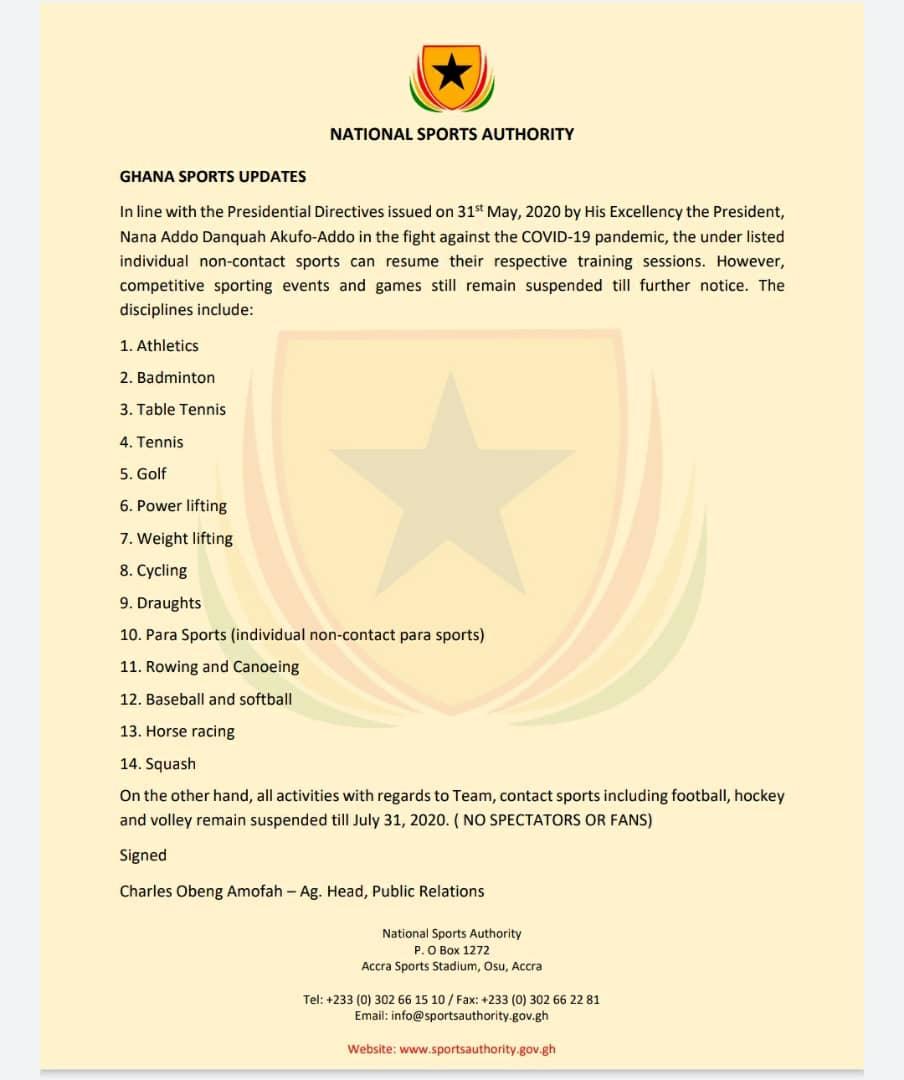 According to the Sports Minister Asiamah who was speaking on COVID-19 on details of easing restrictions for Sporting activities in Ghana, it would be vital to adhere to strict hygienic conditions to ensure safety in the non-contact and individual sporting disciplines that have been granted permission to operate.

"It will be important to observe all the health protocols to safeguard athletes, so as we go along the Director-General of NSA, Peter Twumasi would sit down with each federation to outline specific protocols to be observed by each sporting discipline.

"I'm sure if the NSA outlines the protocols, we can ensure the safety of our sports during the Covid-19 pandemic." 
READ ALSO: Sports Ministry to launch "Youth in Elite Sports" stimulus package for athletes