Algeria is in Group C of the 2019 Africa Cup of Nations hosted by Egypt.
The Algeria national football team represents Algeria in association football and is controlled by the Algerian Football Federation.
The team plays its home games at the Stade 5 Juillet 1962 also known as Djezair Stadium in Algiers.
Algeria joined FIFA on 1 January 1964, a year and a half after gaining independence.

The North African team has qualified for four World Cups in 1982, 1986, 2010 and 2014.
The traditional rivals of Algeria are mainly Morocco and Egypt, Algeria has also had very competitive matches against Nigeria, especially in the 1980s during Algeria's best football generation.
For the Algerians, their biggest victory is without a doubt the 2-1 win against Germany during the 1982 FIFA World Cup in which the African nation shocked the world.
Algeria have won the African Cup of Nations once in 1990, when they hosted the tournament.
At the 2014 World Cup, Algeria became the first African team to score four goals in a match at the World Cup against South Korea.
Algeria has produced many talented players throughout time and is considered one of the best teams in African Football history.
The team is currently coached by Djamel Belmadi who was appointed 2nd August 2018.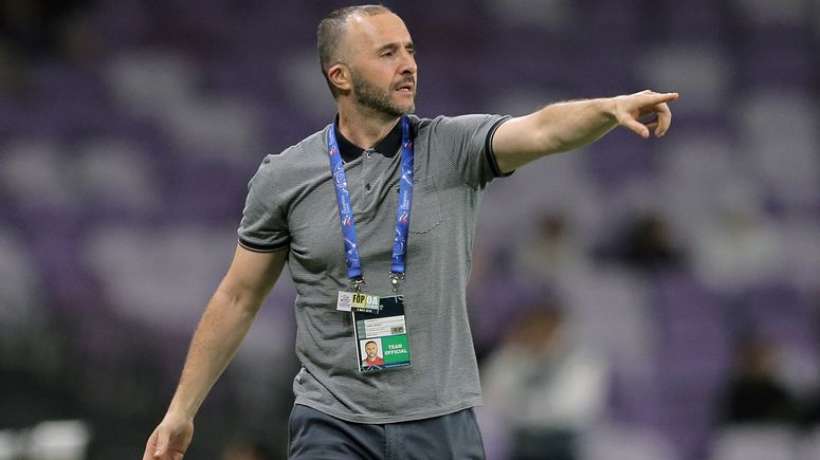 He was part of the Algerian 2004 African Nations Cup team, who finished second in their group in the first round of competition before being defeated by Morocco in the quarter-finals.
The Desert foxes most capped player is retired Lakhdar Belloumi who amassed(1978-1989) 100 caps and registered 27goals spanning a period of 11 years.
Retired Abdelhafid Tasfaout is the nations all-time top scorer with(1990-2002) 34goals in 79 appearances.
The Desert foxes is currently ranked 70th in the World and 13th in Africa, with its lowest ranking coming on October 2018 being placed 85th whilst achieving their highest in December 1981 occupying the 8th position.
Read also: 
Profile: Ivory Coast national team