BhimNation president, Stonebwoy during a unity press conference with Shatta Wale adviced their fans to mentally accept their unity as, without them, the peace that they have been trying to preach won't get to the international level as it is supposed to be. 
Shatta Wale and Stonebwoy's joint presser at the Marriott Hotel in Accra on Tuesday, June 4, 2019, was to promote the peace and unity they have always wanted and also announce a peace concert dubbed "Ghana Fest" which will also focus on bringing both fanbases together as music lovers.
Stonebwoy who answered most of the questions at the presser further stated that their brawl at the 20th VGMA hasn't been easy for them as artistes and they understand same applies to the fans but they should understand that their leaders who they follow have considered a bigger picture to put "Ghana Fest" they should also come together to support to help build the unity and peace.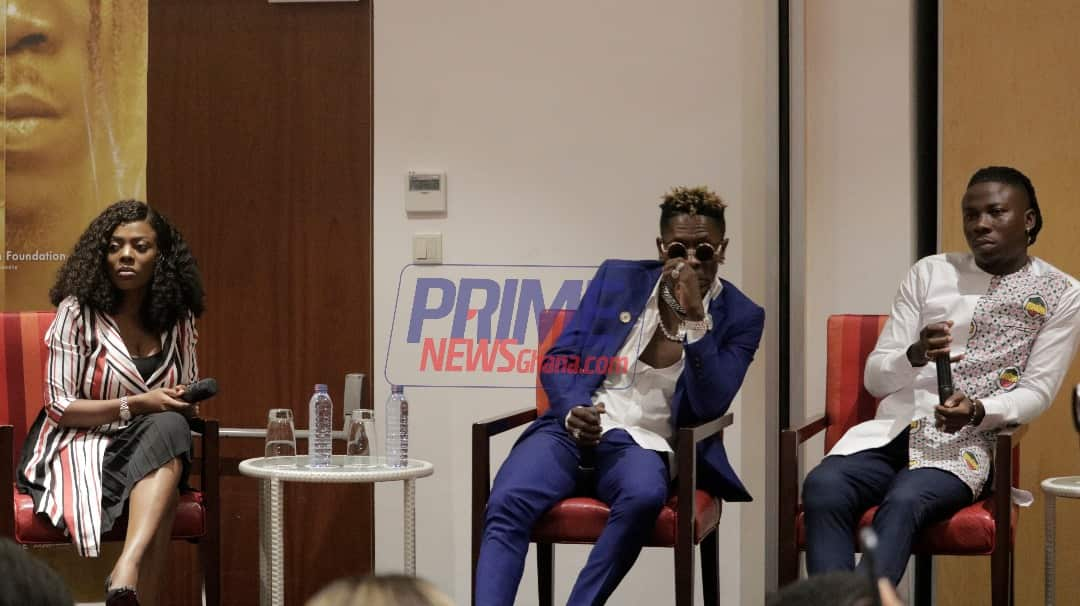 "I beg them to mentally receive this unity, it may be hash to them but they should also understand that it hasn't been easy with us too," Stonebwoy said.
According to Shatta Wale, they control their fans and they listen to them. He also appealed to the government to create new regions in their name since they both run nations of their own way.
They both admitted their fault but called on the media to desist from fuelling beef among their camps. 
 READ ALSO: