Adisadel College, Adisco dumped its competing schools, Kumasi Academy, Kumaca and Ghana Shs in the quarterfinals to book a semis spot in the 2019 edition of National Science and Maths Quiz.
The Adisco left no stone unturned as they dominated the entire competition to keep alive their hopes ahead of the final stage of the National Science and Maths quiz.
At the initial stages of the contest, Adisco started on a good note as they picked a bonus point from Ghana Shs.
With a bonus question, Adisco secured their main point. Kumaca on the other hand wrongly answered their main question and Adisco correctly answered for a bonus and bagged a point.
The first round of the contest ended up with the following results; Adisco 30pts, Kumaca 18 pts and Ghana Shs 10pts.
The contestants in round 2(Speed race) were still striving for answers to questions in this year's edition of the National Science and Maths quiz.
The Santaclausians took another lead in round 2 with 36 pts while the Ashanti based Kumaca scored 23 pts. Ghana Shs following with 10 pts.
After the speed race, the next which was the problem of the day did not go on well with the three competing schools as they tallied O pts. Adisco,0pt ,Kumaca 0pt and Ghana shs 0pt.
In round 4 of the contest, Adisco led with 43 pts. Kumaca secured 36 pts and Ghana Shs 14 pts.
The final round of the contest saw Cape coast based Adisco smashing Kumasi based Kumaca and Tamale based  Ghana Shs. Adisco won the last contest of the day with 46pts, Kumaca with 42pts and Ghana SHS 14pts.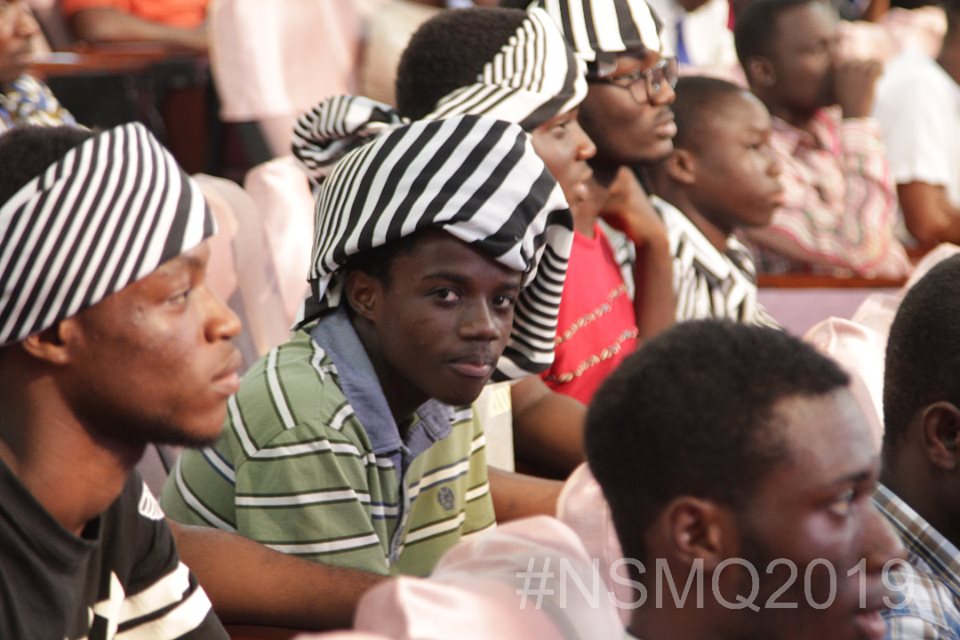 The Santaclausians won the last contest of the day trailing 46pts.
READ ALSO :