The senior national security operative who is alleged to have kicked Citi FM/Citi's Caleb Kudah in the groin as part of the many assaults suffered by the journalist has been posted to head the 64 Infantry Regiment.
Col Frank Agyeman, then Director of Operations at the National Security Ministry, was sent back to the Ghana Armed Forces for further investigation and action for his role in manhandling the journalist.

Col Agyeman is alleged to have kicked the journalist in the groin while he was kneeling on the floor and begging to be spared the many slaps, punches and other forms of physical assaults.
A statement from the National Security Ministry said Col Frank Agyeman and three other operatives conducted themselves inappropriately and in contravention of the Ministry's standard operating procedure.
READ ALSO: Caleb Kudah's assault: Ghanaians react to outcome of National Security probe
The decision to return Col Frank Agyeman to the Armed Forces, according to the statement signed by the Minister for National Security, Albert Kan-Dapaah, was taken after investigations into the alleged assault on the journalist.
The journalist had been secretly filming abandoned state vehicles on the premises of the National Security Ministry before he was arrested for entering the precincts without permission.
Following the statement from the Ministry, some experts and a section of the Ghanaian public who have been calling for punishment for the security operatives for assaulting the journalist said merely withdrawing the operatives from the National Security Council was not punitive enough.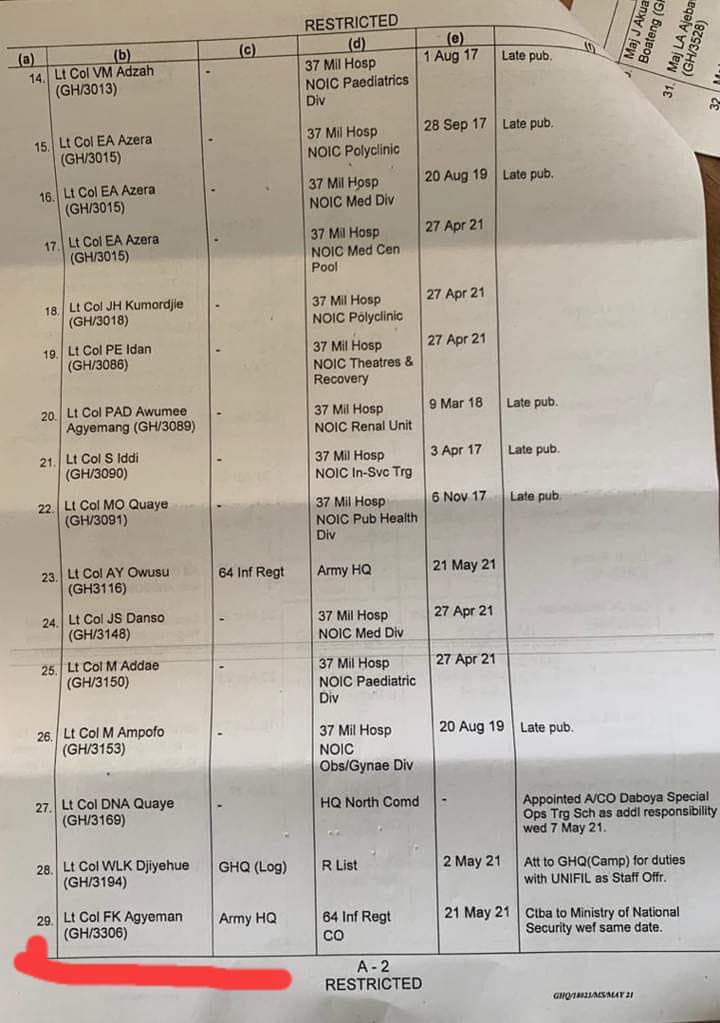 Security expert, Prof Emmanuel Kwesi Aning, said last week that the National Security Ministry should have handed down a clear punishment to its officers for abusing the rights of the journalist.
In an interesting twist, it has emerged that Col Agyeman has been posted to head the 64 Infantry Regiment.
On Monday, May 24, 2021, Joy FM's Super Morning Show, which has launched a campaign against National Security brutalities, revealed that it has intercepted a letter dated May 21, 2021 (24 hours after he was removed) that reveals instead of the clarion call for punishment, Col Agyeman has been assigned to head the 64 Infantry Regiment.
READ ALSO: Just in: Murdered headmaster's colleague picked up by Central Region police
Formerly the 64 Infantry Battalion, the unit of the Armed Forces that Col Agyeman has now been assigned to head was the Commando unit of the erstwhile Provisional National Defence Council.
It was formed in 1983 to protect the John Rawlings regime, hence many say the security chief who assaulted the journalist seems to have been promoted, not punished.
The 64 Infantry Regiment comprises personnel trained in all areas of the armed profession.
Even though the Commandos Unit has been incorporated into the Ghana Armed Forces the 64 Infantry Regiment is the only unit where the other ranks are permitted to carry sidearms even when off duty.