Flagbearer hopeful for the National Democratic Congress (NDC) Sylvester Mensah, says the New Patriotic Party (NPP) has failed Ghanaians and that will give his party the chance to win the 2020 general elections.

Speaking to branch and constituency executives of the Odododiodio constituency in the Mission to Nations Chapel on Saturday, Mr. Mensah said Ghanaians will give power back to the NDC in 2020 because the current NPP government has messed up the economy.
He added that if he is voted flagbearer of the NDC, Ghanaians will be encouraged to vote for the party in 2020 and that will help him to put Ghana back on the right track for all citizens to prosper.
"Ghanaians have come to terms with the fact that this government has failed. All the flagship programmes this government promised Ghanaians have failed.

Ghanaians are suffering. Ghanaians are feeling the hardship well packaged and being delivered by the NPP government. We need to wrest power from the NPP and put our country back on track", he stated.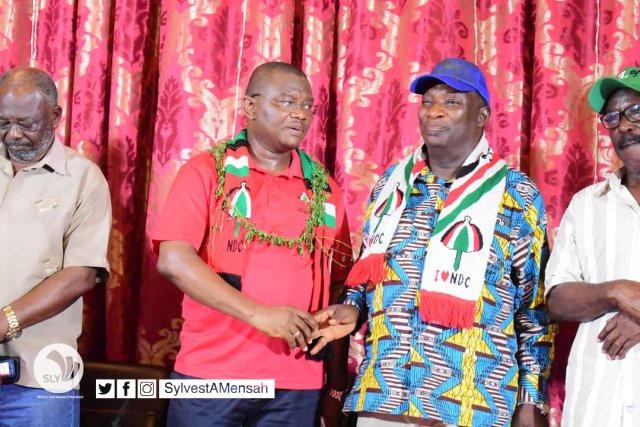 Mr. Mensah stated, "I have come here to assure you that we are winning the 2020 elections."
The delegates also expressed satisfaction with Mr. Mensah's assurance that under his leadership, everyone will get a job to make a living.
They, however, promised to vote for him as the flagbearer of the party in 2020.
Read also: 'I can change the minds of Ghanaians to vote for NDC' - Spio-Garbrah
Latest news on Prime News Ghana