The recent floods in Accra, displaced people, and destroyed properties. One of the main causes of flooding in Accra is as a result of the improper planning of settlement, choked gutters which block the drainage system and few other human factors.
Flooding in the capital is mainly caused by poor planning of towns and cities, poor drainage systems, improper disposal of refuse, silting and choked drains, improper enforcement of laws on building construction and sanitation. 
Poor drainage systems
Poor drainage systems contribute greatly to flooding in Accra. The drains and gutters constructed are not large enough to ensure easy flow of water because of that when it rains heavily, there is an overflow of water which floods areas.
Silting and choked drains
Silting and choked drains, resulting from poor drainage systems and improper disposal of refuse is also a major cause of flooding in Accra. Some residents of areas in the capital throw their garbage into drains and gutters. This prevents the easy flow of water. As such, some areas become flooded whenever it rains heavily.
Improper disposal of refuse
Another cause of the flooding is the improper way in which people dispose of their solid waste. Households, passengers, pedestrians among others throw their garbage into gutters, streets, and drains.
Poor Layout
The poor layout is another cause of flooding in the capital. People construct their buildings on waterways, thereby blocking the passage of water. Hence, there is an overflow of water which results in flooding whenever it rains heavily.
Improper enforcement of laws on building construction and sanitation
Again, floods occur in the capital because the laws that govern building construction and sanitation are not strictly enforced by the authorities concerned. The non-enforcement of these laws has allowed people to flout them with impunity as people construct their buildings anywhere in the cities.
Effects of flooding on the environment
Some of the effects of flooding on the environment are the loss of lives and destruction properties, destruction of crops, soil erosion, loss of soil fertility and waterlogged land or soil.
Loss of lives and properties
One of the major effects of flooding is the loss of lives and properties. Many people lose their lives through flooding. Flooding also results in the destruction of properties rendering a lot of people homeless and also causes deaths.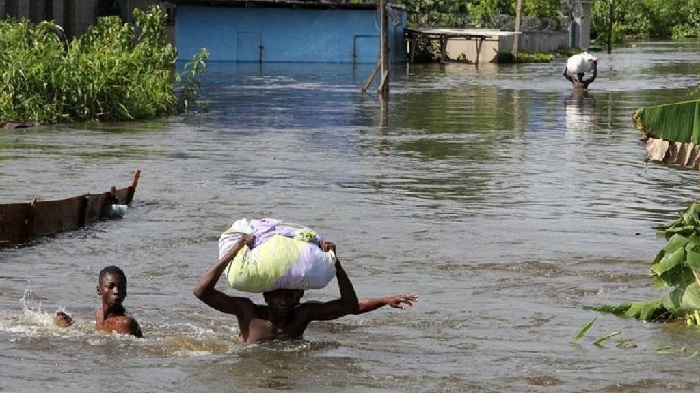 Destruction of crops
Another effect of flooding is the destruction of crops and plants. The swiftness of the water uproots plants, destroys and carries them away. The result is low agricultural production, leading to scarcity of food and exorbitant prices of food.
Soil erosion
Flooding leads to soil erosion. The quick and swift flow of water washes away the topsoil which contains most of the plant nutrients, making the soil infertile. 
Waterlogged land or soil
Flooding further leads to the land or soil becoming waterlogged. As flood water remains on the land for long periods, it becomes saturated. Such land cannot be used for any agricultural activity, as most crops do not do well in waterlogged soils.
On June 3, 2015, which is four years ago, Ghana experienced one of its worst floods which was described as the 'saddest' in its history. The GOIL fuel filling station near the GCB bank towers at the Kwame Nkrumah Circle in Accra was gutted with fire amidst heavy flooding in the city. The fuel station exploded in the downpour leaving an estimated number of 154 Ghanaians lifeless whiles scores also sustained varying degrees of burns and injuries.
Another flood which occurred recently was on April 7, 2019. Some parts of the capital including Kwame Nkrumah Circle and its environs got flooded after a heavy downpour on Sunday evening. Running water spilled from chocked drains unto the roads at the Kwame Nkrumah Interchange and left pedestrians with no choice but to walk through the water which was around the knee level.
The recent flooding resulted in the death of five persons which involved a woman and her child, two men and one other who was electrocuted.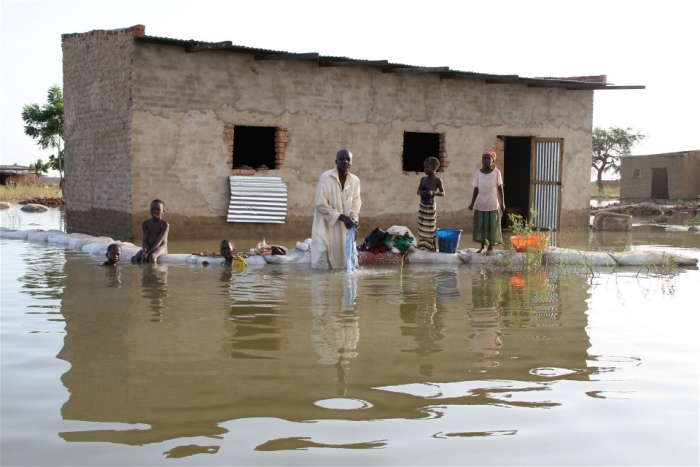 READ ALSO:
Visit primenewsghana.com for the Latest news in Ghana